2016
| Date | Name | Position | Score |
| --- | --- | --- | --- |
| Jan 28 – 31 | SMBC+ Singapore Open | MC | |
| Feb 4 – 7 | Omega Dubai Desert Classic | MC | |
| Feb 18 – 21 | Maybank Championship Malaysia | MC | |
| Feb 25 – 28 | ISPS HANDA Perth International | MC | |
| March 10 – Mar 13 | True Thailand Classic presented by Chang | T7 | 73-68-69-67 (-11) |
| March 17-20 | Hero Indian Open | T23 | 72-71-71-68 (-6) |
| April 24 | Panasonic Open Japan | T74 | 74-70-69-77 (+6) |
| Apr 28 – May 1 | Volvo China Open | MC | |
| May 12 – 15 | AfrAsia Bank Mauritius Open | T62 | 73-74-80-74 (+13) |
| May 26 – 29 | BMW PGA Championship | MC | |
| June 2 – 5 | Nordea Masters | MC | |
| June 9 – 12 | Lynoness Open | MC | |
| June 16 – 19 | US Open | MC | |
| June 23 – 26 | BMW International Open | MC | |
| July 7 – 10 | Aberdeen Asset Management Scottish Open | MC | |
| July 28 – 31 | King's Cup | T10 | 71-67-67-69 (-6) |
| Aug 18 – 21 | D+D Real Czech Masters | T51 | 73-72-70-72 (-1) |
| Aug 25 – 28 | Made in Denmark | T34 | 66-72-71-72 |
| Sep 8 – 11 | KLM Open | MC | |
| Sep 22 – 25 | Asia Pacific Diamond Cup | MC | |
| Sep 29 – Oct 2 | Shinhan Donghae Open | WD | |
| Oct 6 – 9 | BNI Indonesian Masters Presented By Zurich | T52 | 69-69-78-71 (-1) |
| Oct 13 – 16 | British Masters Supported By Sky Sports | 69 | 69-71-71-76 (+3) |
| Nov 10 – 13 | Resorts World Manila Masters | T54 | 68-72-74-68 (-6) |
| Nov 17 – 20 | Bank BRI-JCB Indonesia Opeb | T2 | 71-66-73-69 (-13) |
| Dec 1 – 4 | Panasonic India Open | | |
2015
Jeev's Caddie - Janet Squire
The partnership between Jeev and Janet began in April 2008 and Janet is Jeev's first full-time professional female caddie. Before looping for Jeev, Janet spent eight years working for Jamie Spence, two for Matthias Gronberg and two for Mark Roe. She also became the fifth caddy to partner Colin Montgomerie following his break from long-standing partner Alistair McLean.
She began learning the caddy trade when she was only 13 at Sunningdale Golf Club, UK. Janet is currently the only female caddy on the European Tour.
"I think Janet's been great, she keeps me calm out there, she's very positive. It's been a good relationship so far " – Jeev.
Janet is equally passionate about photography and skiing and tries to do these different hobbies whenever she can. With her extensive travel commitments, she has managed to create a fantastic photo album!
Janet lists Japan as her favorite country to visit because the people are so welcoming and friendly. She also loves the Japanese cuisine – she feels that the the flavours and textures can't be found anywhere else in the world and it is one of the main reasons she looks forward to playing over there.
To learn more on how Janet Helps Keep UPS Golf Program on the Green, click here.
How well do Jeev and Janet know each other? They take the UPS Perfect Partners Quiz – watch it here!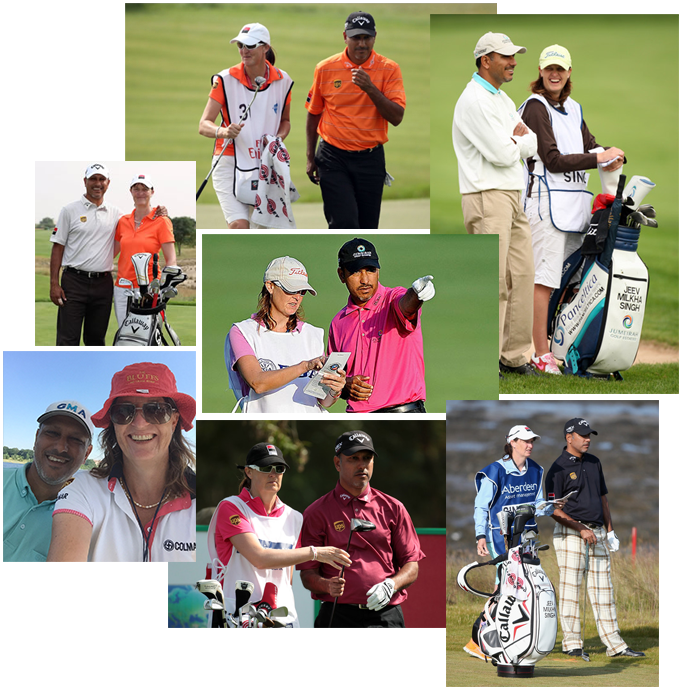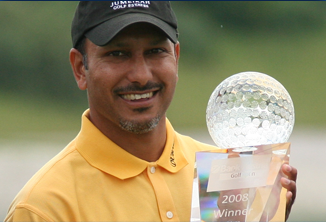 My father told me that no matter what sport I choose, I must aspire to be the best in the world at it. That drives me every day. Hard work and dedication are traits I learned from my father and are the guiding principles of my golfing career.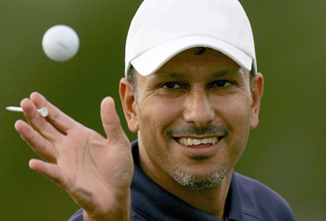 I am humbled every day by the tremendous support I get from fans in India and all over the world. I feel a great sense of pride representing the Indian flag and am very proud of being seen as a standard bearer of Indian golf all over the world.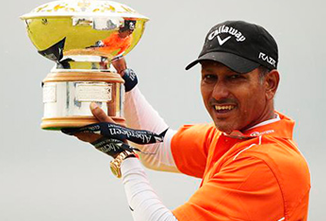 I am blessed to have had and continue to have the career that I've had. Despite having to battles injuries throughout my career, I've stayed positive to work hard and fulfill my life long dream of winning a major – something that drives me every day.